About the Project
The Free & Equal project was the product of a collaboration between leading scholars, educators & designers.

About the Project 
Free & Equal: The Promise of Reconstruction in America is an online educational project and mobile app. It tells the story of the Rehearsal for Reconstruction, a largely forgotten place and time in history that played a critical role in defining freedom and equality for African Americans during and after the Civil War.
Project Credits
Free & Equal was envisioned by a team of dedicated historians, interpreters and community stakeholders. The National Endowment for the Humanities grant was administered by the Center for Innovation & Inclusion in Higher Education at the University of South Carolina College of Education.
Project Team
Free & Equal was designed, developed and produced by Night Kitchen Interactive.
Explore section scriptwriting by Jennifer Moses, PhD.
Original Illustrated Artwork by Eric Battle.
Project Advisors
Dr. Gregory Downs
Dr. Eric Foner
Dr. Kate Masur
Dr. Melissa N. Stuckey
Dr. Tara Y. White
Additional Advisors
Dr. Daisy Martin
Dr. J. Brent Morris
Dr. Lawrence S. Rowland
Dr. Stephen R. Wise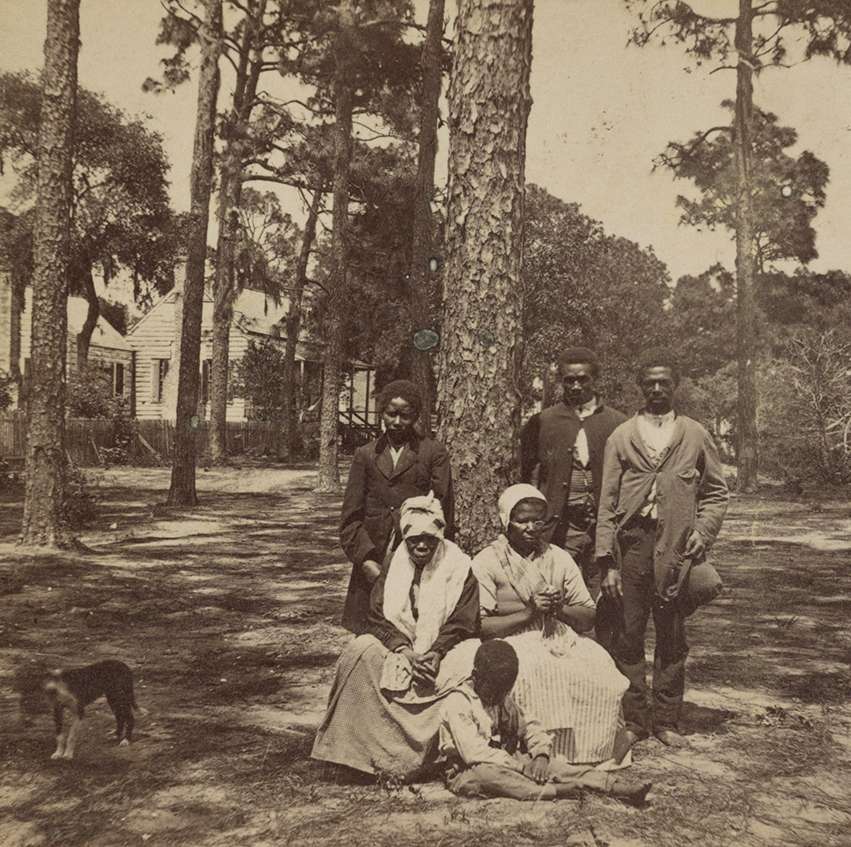 An extraordinary experiment in the South Carolina Sea Islands would help define what it freedom and equality would mean for all African Americans.