Introduction
The Rehearsal for Reconstruction Unfolds
In the South Carolina Sea Islands an extraordinary experiment took place, one that helped define what it would mean for African Americans to be free and equal.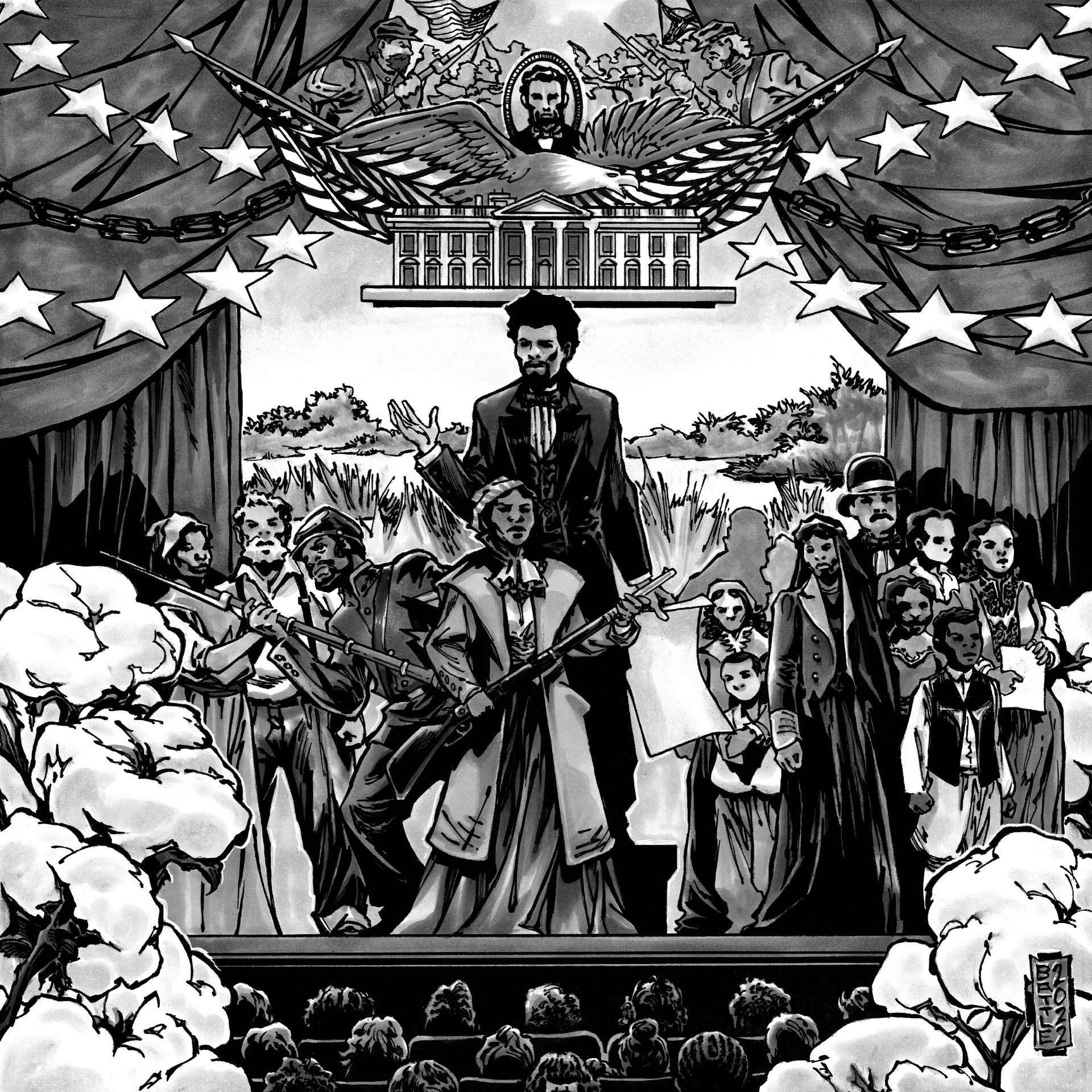 The Great Skedaddle
South Carolina Sea Islands, November 1861 - After a brief, decisive U.S. Navy bombardment, the Battle of Port Royal ended with Confederate forces evacuating the region. Elsewhere, the Civil War would continue for years. But in the Sea Islands, nearly every white resident packed up and fled. Roughly 8,000 people enslaved on the region's plantations emerged into freedom.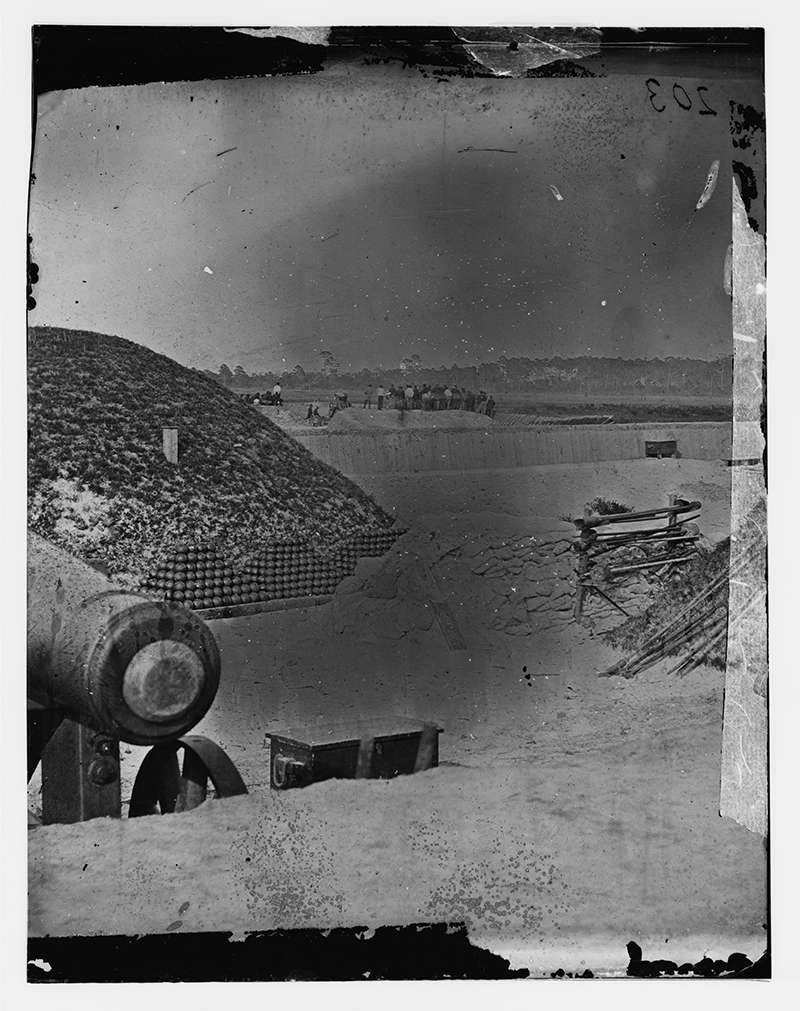 O'Sullivan, Timothy H, photographer. Phillips Island, S.C. Fort Beauregard. United States South Carolina Port Royal Phillips Island, 1861. November. Photograph. Library of Congress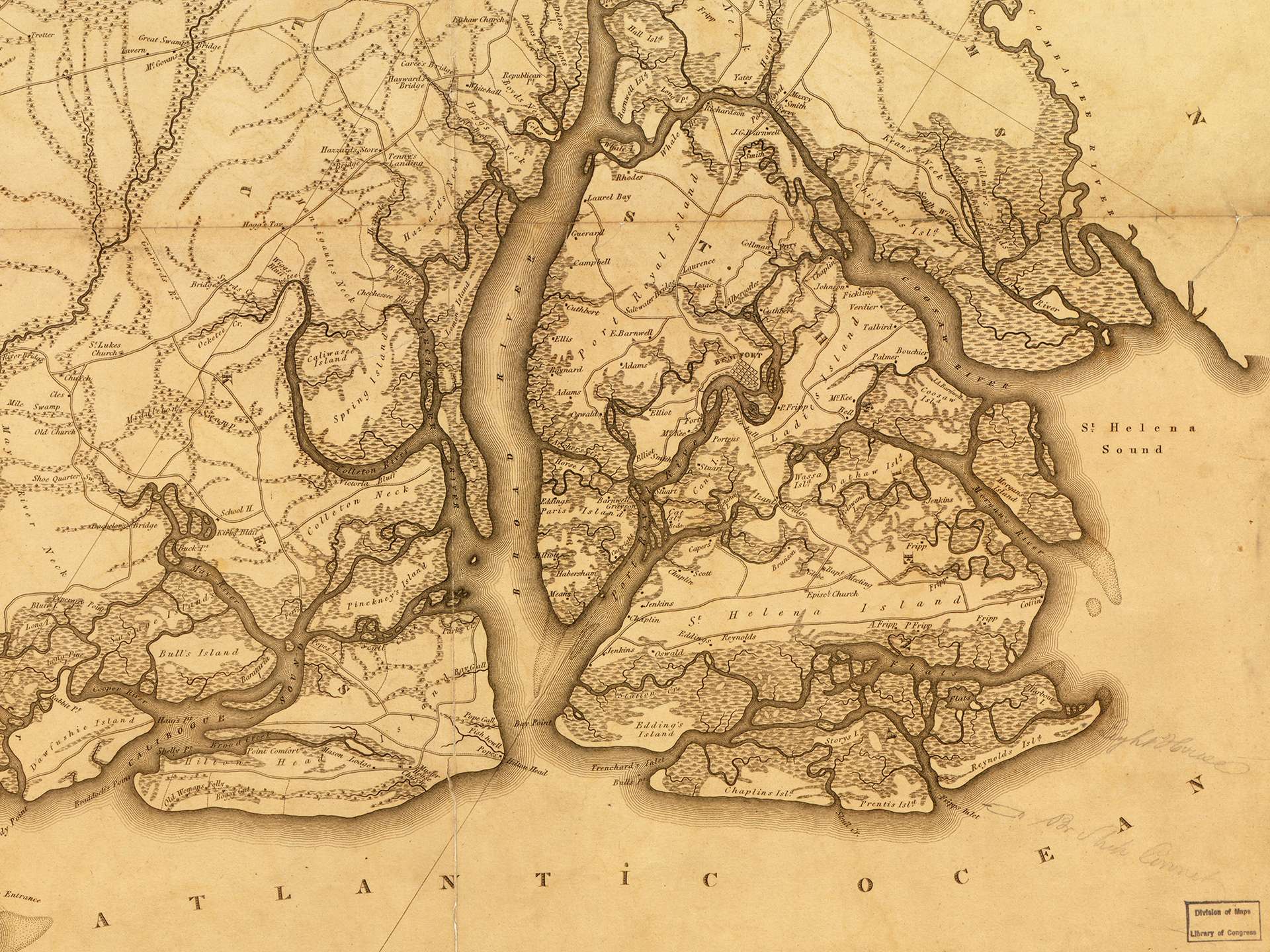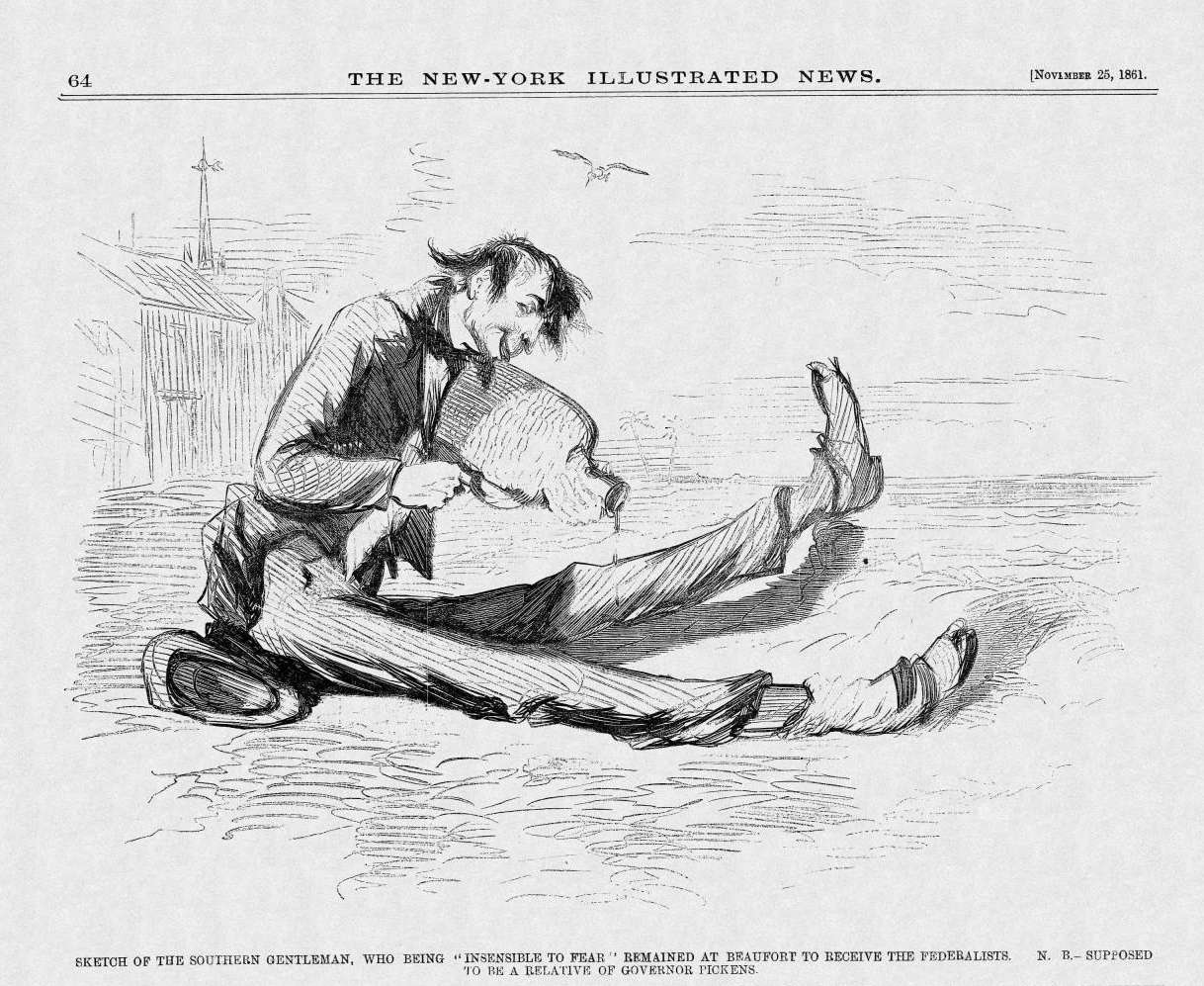 For the formerly enslaved, new opportunities presented themselves. Some ran away, not knowing if their former enslavers would return. Others celebrated, occupying the grand antebellum mansions, and liberating the abandoned food and drink, clothing, and other items. Several expressed their anger, destroying the cotton gins and barns they knew of as instruments of the "slave crop." Some thought ahead, planting potatoes and corn to prepare for an uncertain winter.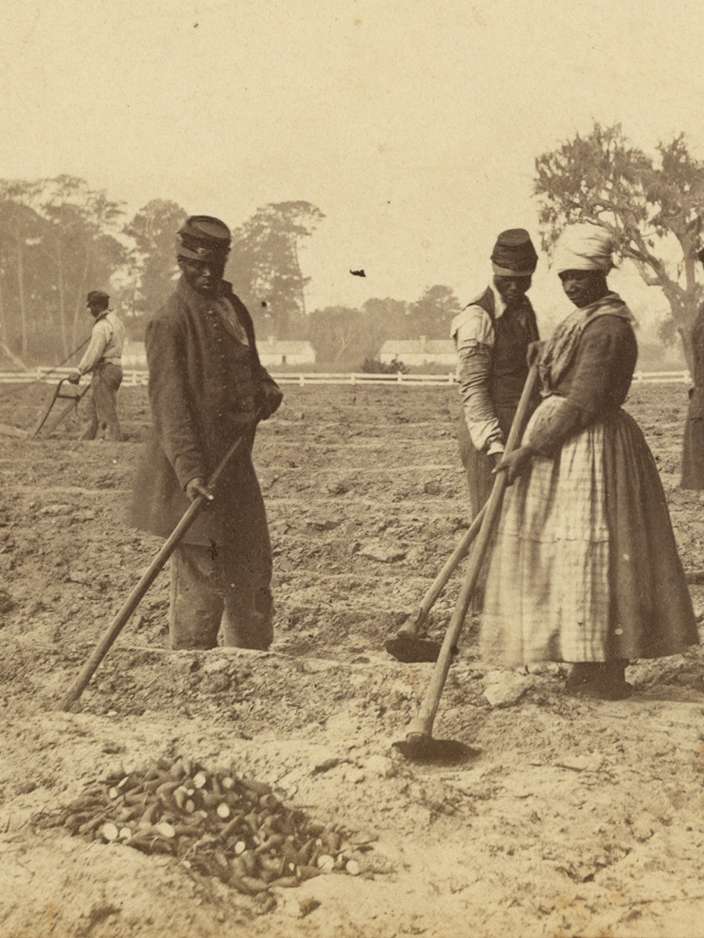 In the weeks that followed, 13,000 U.S. military troops swarmed into the Port Royal sound and occupied the surrounding Sea Islands. They quickly set up a stronghold in the town of Beaufort, taking control of its mansions and the region's plantations.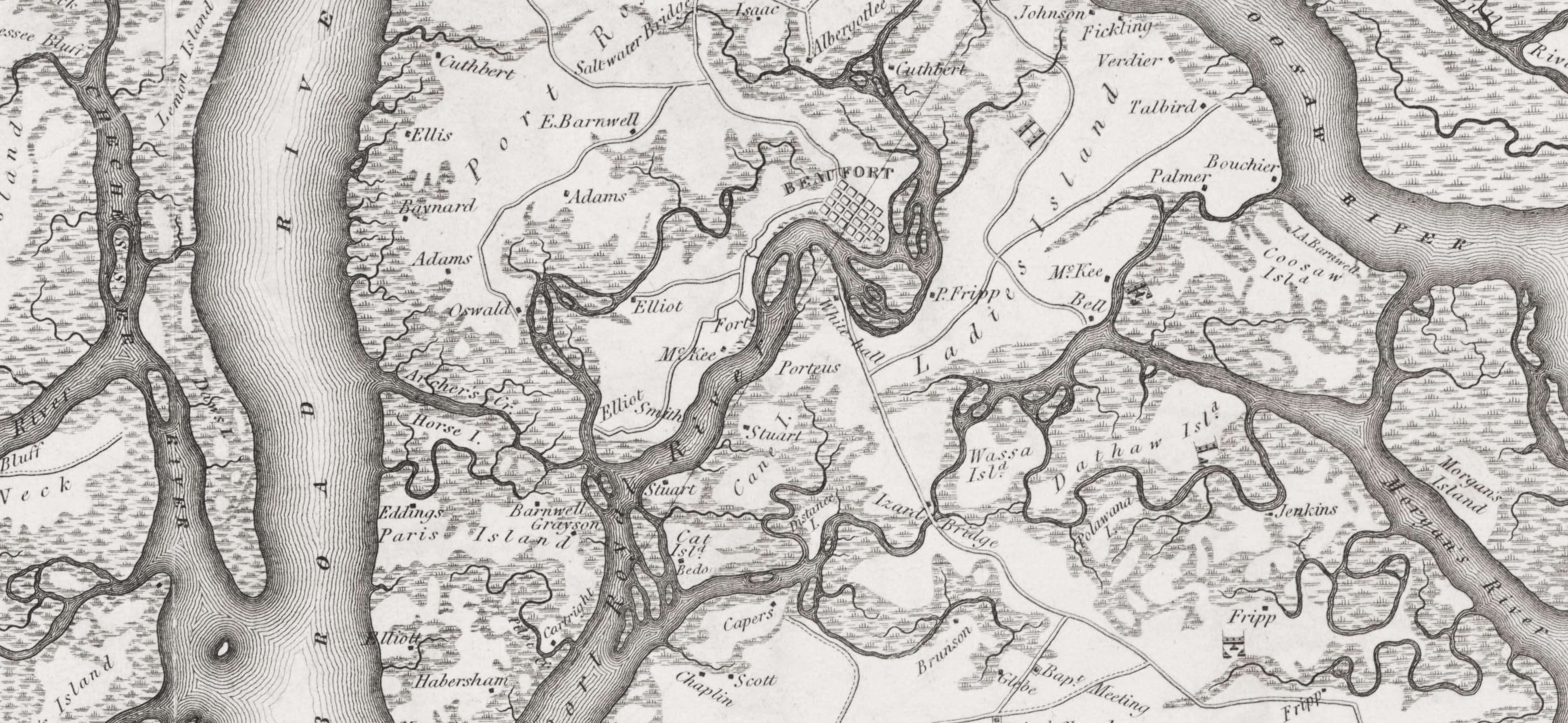 App Stop
In the Free & Equal mobile app, you can relive the Battle of Port Royal Sound that coincided with the Great Skedaddle. Through a grove of live oak trees, past the area where the Emancipation Proclamation was read in public on the Sea Islands, and to a waterfront of mussel and oyster shells, the battle and its unique strategy unfold on the water before you. It's all in stop 5 of the app.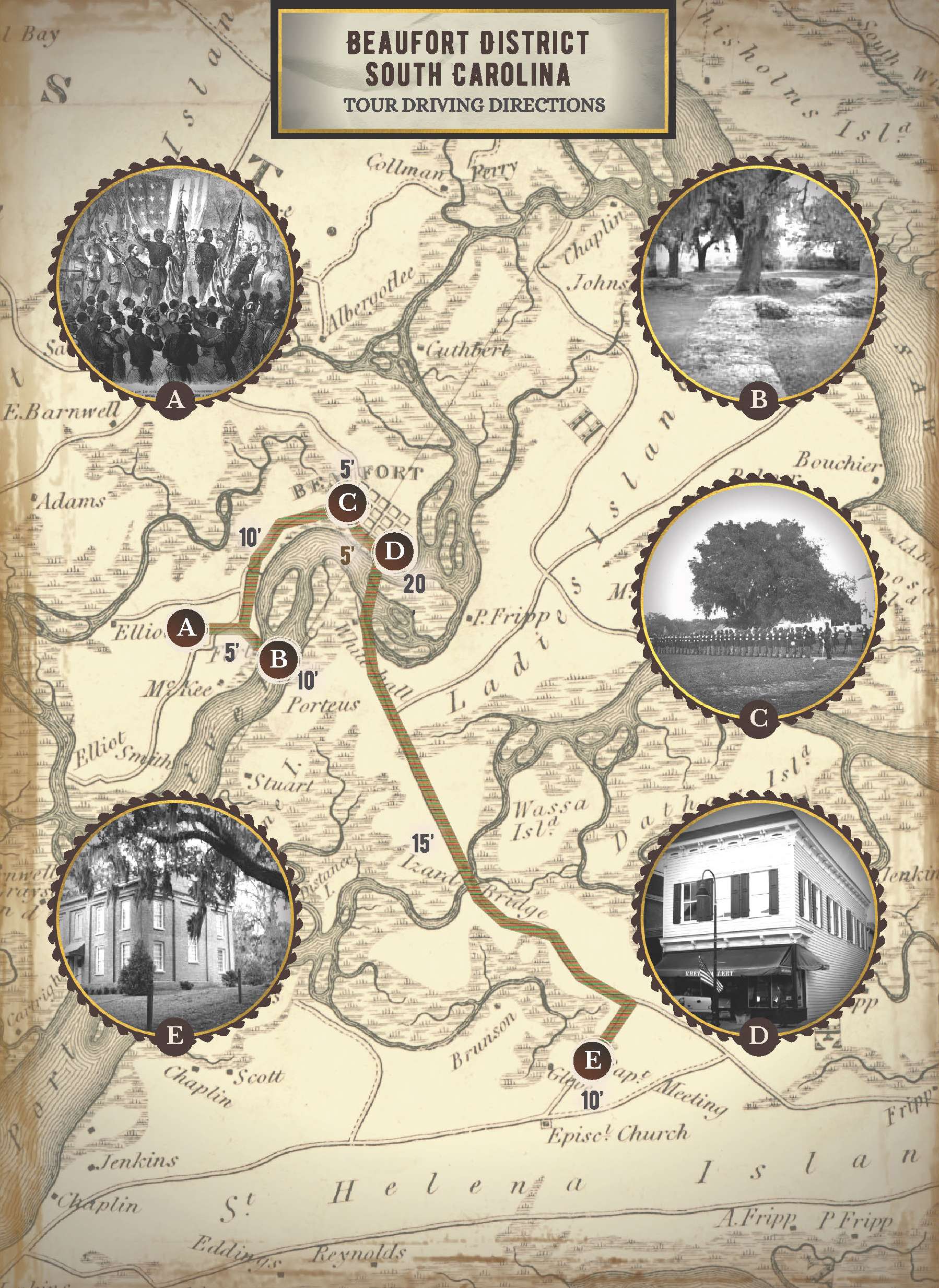 Freedpeople and their Supporters
Isaiah Brown had been enslaved in the Beaufort home of John Joyner Smith. Like many others, he reunited with several family members on plantations nearby. The Brown family wondered how long this liberation would last, and what would come next. Their lives would never be the same. For the next four years, the area would remain under the control of federal troops. It became a safe haven for freedpeople, those escaping slavery.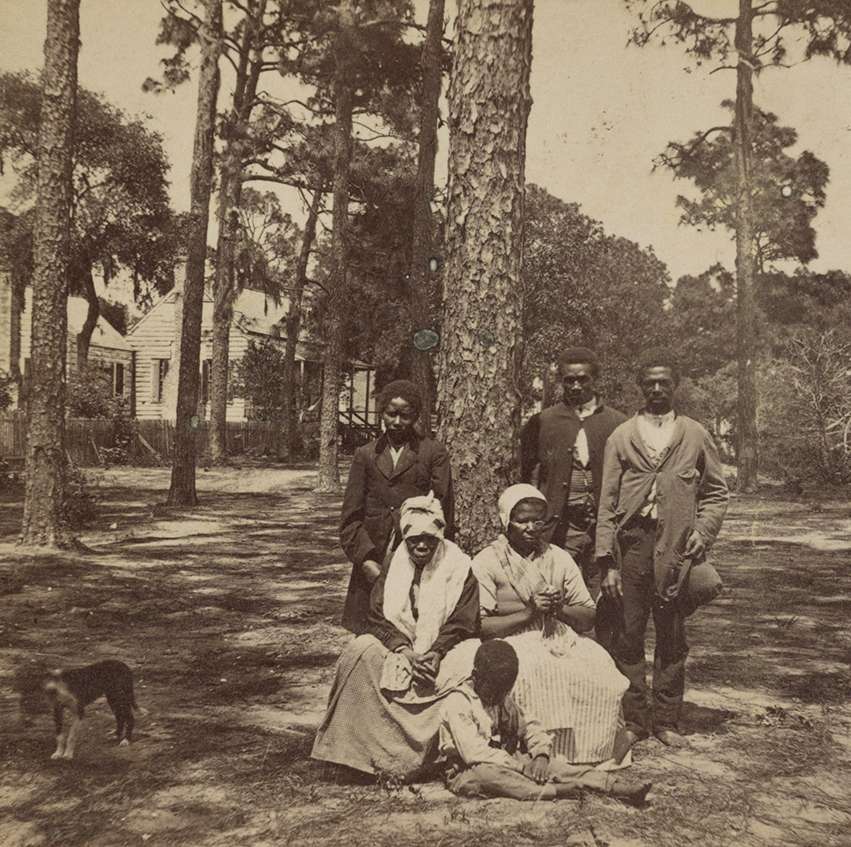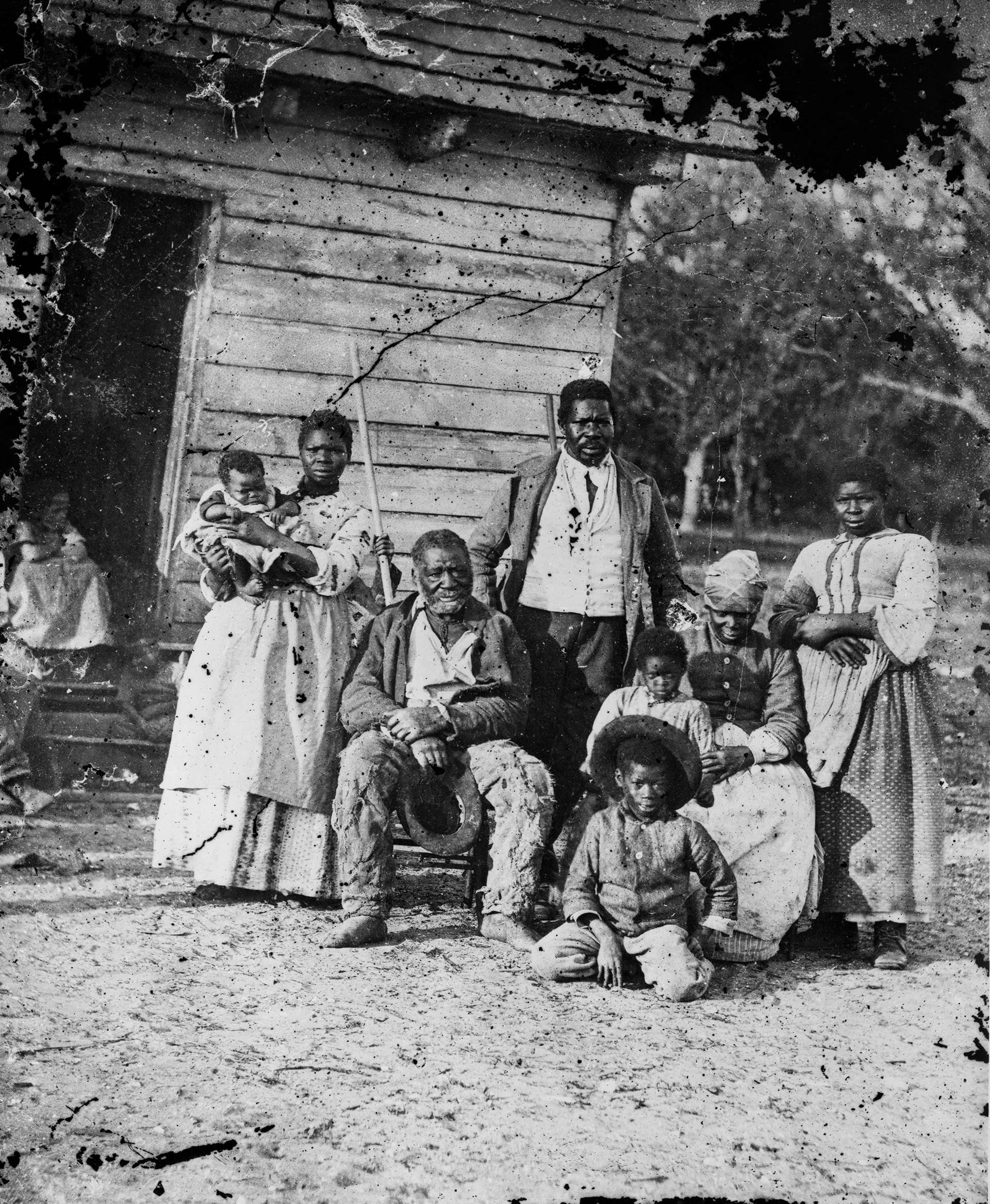 Freedpeople migrated to the Sea Islands by the hundreds, swelling the population. Government officials at the highest levels observed what was happening. U.S. Treasury Secretary Salmon Chase oversaw the transition from enslaved to free labor and restarting cotton production. Northern abolitionist and relief societies sent more than fifty educators and reformers to provide relief, start schools, and manage plantations. The new arrivals included Boston abolitionist William Gannett and Philadelphia-based educators Charlotte Forten and Laura Towne.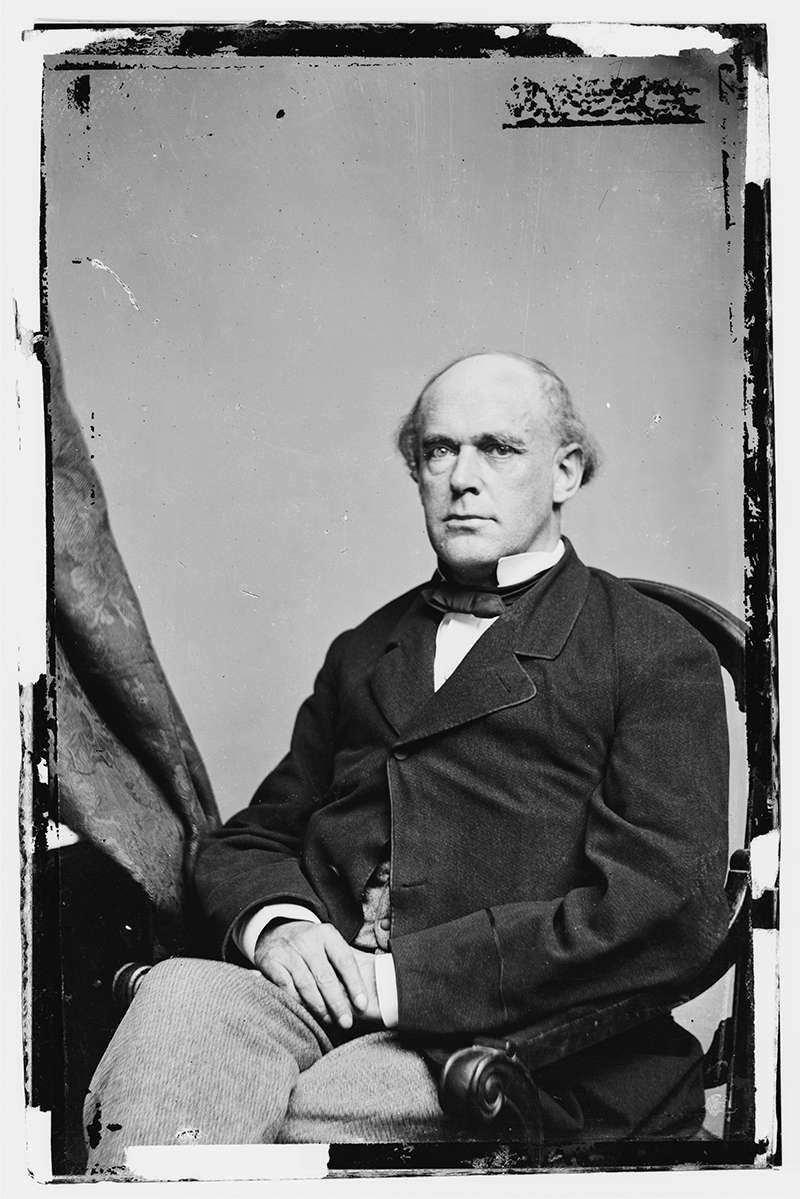 Brady's National Photographic Portrait Galleries, photographer. Portrait of Secretary of the Treasury Salmon P. Chase, officer of the United States government. United States. Photograph. Library of Congress
Over the next few years, thousands more who had escaped or been freed from slavery came to the Sea Islands, seeking opportunities to earn a wage for their labor and even own land. They began to reunite their families which had been separated by slavery, attend schools, and exercise political power. Historians have come to call this unique setting the Port Royal Experiment, or the Rehearsal for Reconstruction.
The Rehearsal for Reconstruction
The Rehearsal provides an early window into what freedpeople were thinking and hoping for in their first encounters with freedom. Here many of the experiments of Reconstruction were attempted, years before the Civil War ended and Reconstruction began.
In trying to unite the nation after the war, Americans argued over the meaning of freedom and equality, and who should have access to both. The freeing of four million people from enslavement and efforts to protect their basic legal rights was a huge leap forward. But soon after, the nation largely turned its back on freedpeople.

A Fragile Experiment in Freedom
Historian Willie Lee Rose called Port Royal the "storm center of the Reconstruction process" because so many forces for change converged there. Sheltered from the war raging throughout the South, freedpeople on this small group of islands worked with U.S. military officials and Northern allies to create a world defined by freedom, not slavery. For most Southern freedpeople, this was a chance to exercise a level of freedom and self-determination they had never known under slavery. By looking at what they decided to do with that opportunity, we can learn a lot about how they understood the concepts of freedom and equality.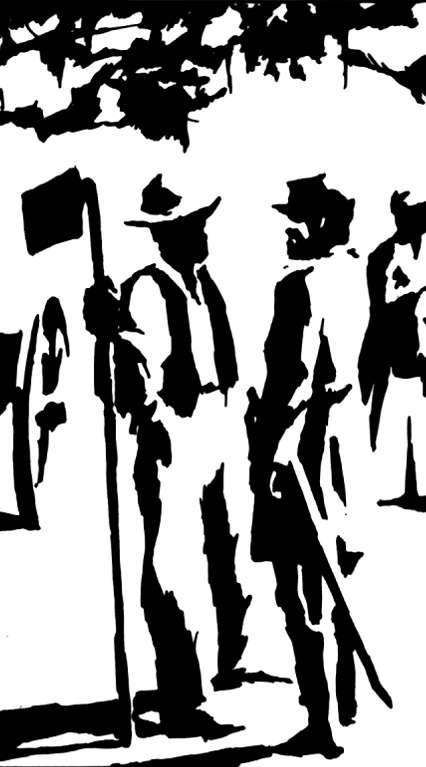 Detail from cover art for Rehearsal for Reconstruction: the Port Royal experiment, Rose, Willie Lee, Athens, University of Georgia Press, 1999.
Like those who had gained their freedom in previous generations, this new group of freedpeople began finding ways to protect their rights and improve their lives. They set up safe homes for their families, gained an education for themselves and their children, and engaged in the economy as free laborers. They farmed together as families. Many began growing their own food on the plantation lands they had worked while enslaved. Others left the plantation altogether.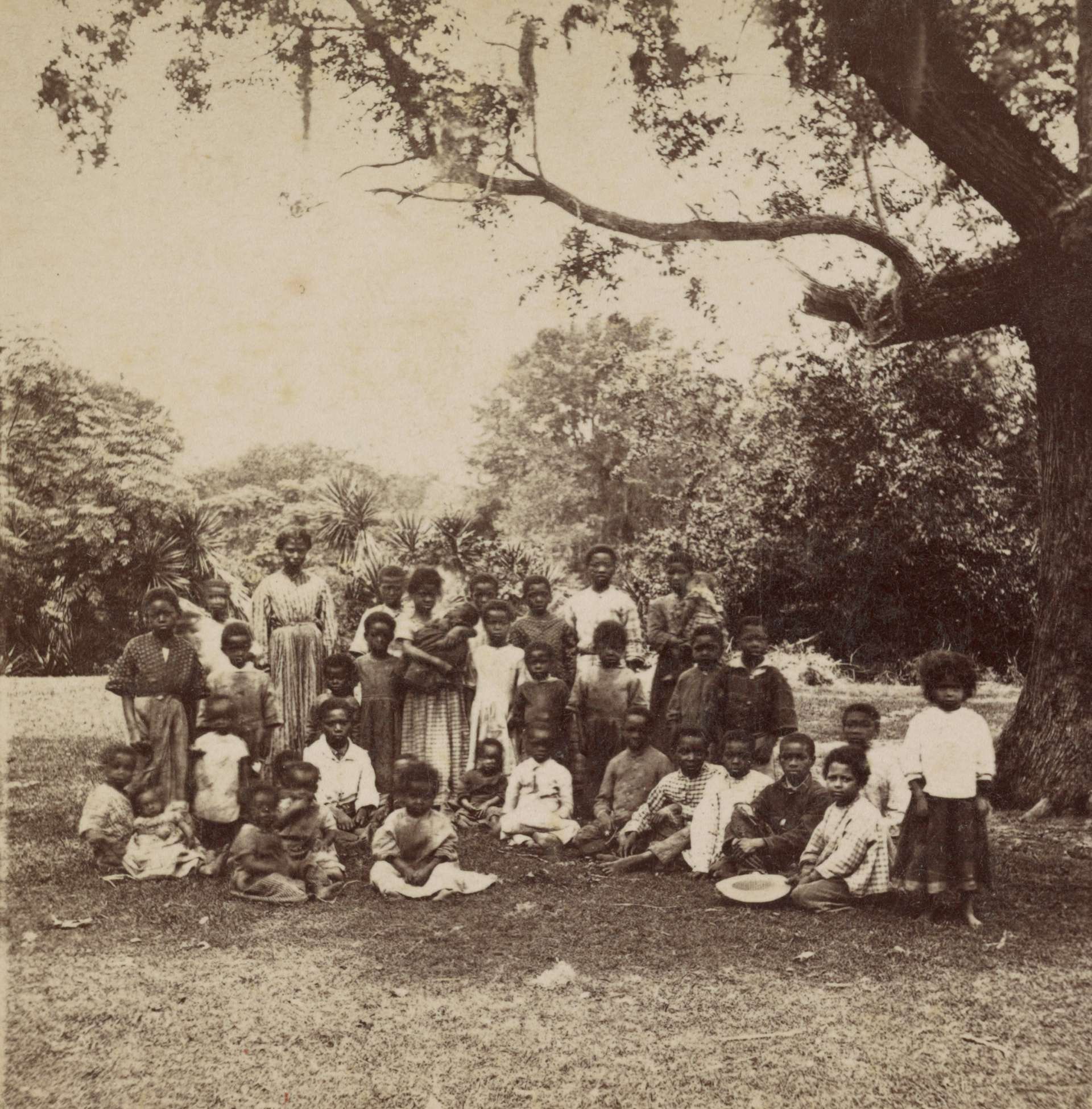 This was a fragile experiment, and the stakes were high. As the war continued, freedom itself depended on a United States victory over the Confederacy. Meanwhile, powerful people in and out of government were watching what happened at Port Royal. Treasury Secretary Salmon Chase even requested detailed report cards for students in one of the local schools for freedpeople, which he included in his progress report on the Port Royal Experiment.